Aura Water Heater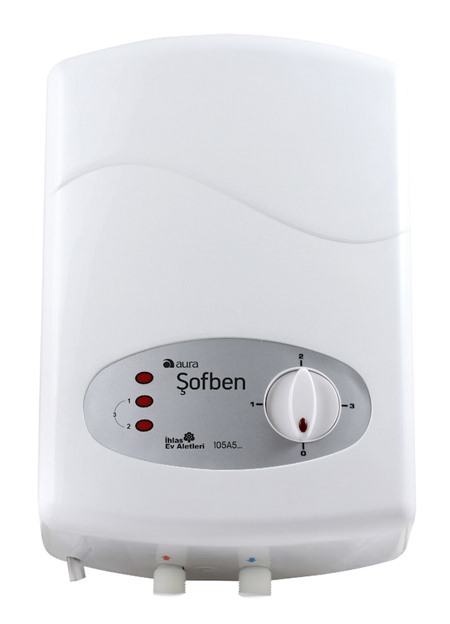 Easy to install, practical use.
Can be used at anywhere for hot water usage.
Does not require water tank.
You don't have to wait for hot water, provides hot water instantly.
Has five fail-safe mechanisms.
Economical, does not utilize much power.
Able to heat water at any season with its three level option.
Double switch and double thermostat.
Has a sleek look and does not take much space.
Has TSE certification.
3 years warranty.
Has wide service network.
Technical Specification
Model No
105 A5
Device Type
Instant Water Heater
Operating Voltage
230 V AC
Frequency
50 / 60 Hz.
Power
7 kW
Min. Operating Pressure
25 kPa (2.5 mSS)
Max. Operating Pressure
600 kPa (61 mSS)
Flow Rate
4 L/ min
Dimensions (Box)
330 mm x 230 mm x 110 mm
Gross Weight
2 kg
IP Code
IPX4